Sunday, a few friends came over for brunch. What's not to love about brunch? The food is good yet inexpensive and no one is expecting Julia Child cooking techniques. My glitch was this little old thing called "a budget". See, I don't buy expensive shoes or go crazy on clothes but I do throw caution to the wind (as well as my wallet) when entertaining. Armed with determination to make Susie Orman AND my inner control freak "everything must be fantastic" hostess happy, the menu was kept simple.
Mimosas
My trick was to splurge on fresh orange juice. The inexpensive Cava was $8 at Trader Joe's and added the perfect bubbles to the drink. It's a universal truth that the "nice" stemware always breaks WAY before the cheapies. I found these basic flutes at
cb2.com
to give guests so it's fine if they break yet I still like the look. At $3.95 a pop, they are one of my favorite finds.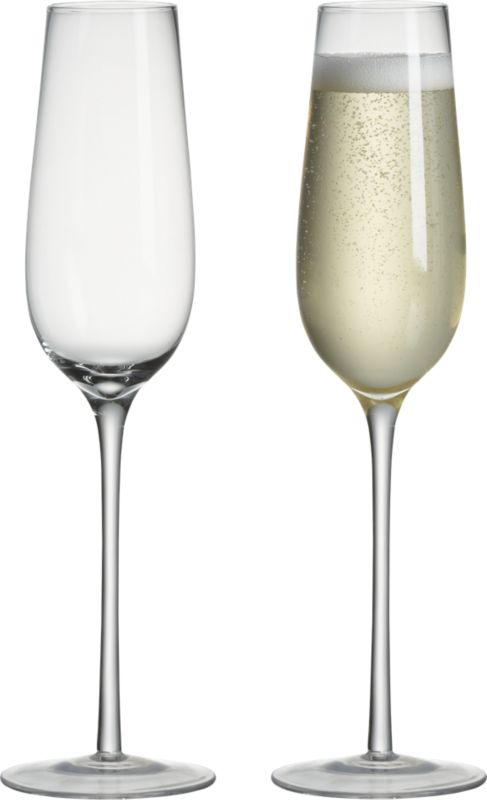 view list
Guests were greeted with a platter of sliced coffee cake and my trusty French Press full of hot, Italian roast coffee. Add a tray with whipped cream and frothed milk and your guests will think Starbucks is in the house.
I swear by Bodum's press. It's a classic.
Ina Garten's Herb Baked Eggs (http://www.foodnetwork.com/recipes/ina-garten/herbed-baked-eggs-recipe3/index.html) served in Lodge's preseasoned individiaul cast iron dishes added some panache and protein to the menu. With a slice of fresh melon and some buttered brioche bread lightly toasted and the meal was complete.
http://www.lodgemfg.com/

Lodge Tableware Round Mini-Server






If you live in a small spot and might not have a proper dining room table, these old school rattan trays do the trick. Pier 1 sells these for $5 each but I found mine at the fantastic Hospital Thrift Shop on Nantucket for .25 each.
I had to kick the guests out which is always the best sign of a good party. Added pleasure, my wallet still had something in it.